Thank you for your interest in the Juris Master (LL.M.) Program in Chinese Law at Tsinghua University School of Law.
Tsinghua University School of Law was originally established in 1929, and Legal education was formally conducted until 1952. The Law School was reestablished in 1995, and since then the Law School has committed to training internationally-minded lawyers from around the world. As the world engages with China, our graduates are capable of providing clients with crucial legal services to make a seamless global transformation. The Juris Master (LL.M.) program in Chinese Law was formally founded in 2005 – the first program of its kind in China to uphold this mission.
The Juris Master (LL.M.) Program in Chinese Law offered at Tsinghua was specifically designed for international students and legal professionals who are interested in studying the Chinese legal system. The program offers 15 courses taught entirely in English. The program has attracted nearly one thousand applicants from 35 countries on five different continents. Our program graduates have great opportunities in both their home countries and the international area.
In the midst of the many new challenges and opportunities brought about by globalization, legal education is facing an ever-complex environment that demands legal scholars, practitioners and students to enrich their legal career with an cross-cultural experience. Our Program offers such an opportunity and we ensure that your study experience in Tsinghua will be interesting and rewarding.
I thank you for your support for Tsinghua University School of Law and our Program.
Best regards,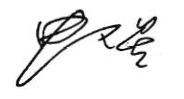 SHEN Weixing