From October, maple leaves turned red, Osmanthus and chrysanthemums bloomed, and autumn descended in glorious glitter. In this golden season, to welcome Tsinghua alumni coming to the UK for further studies and development during the pandemic, the UK Tsinghua Association (UKTA) began to hold online orientation activities all over the UK in October 2021, as well offline activities in Cambridge, Oxford and London.
Online orientation activities covered the whole UK. Senior alumni having been in the UK for many years shared with new alumni practical information and valuable experience about their life, research and work in the UK, so that new alumni could better adapt to their study, work and life given the normal of the COVID-19 pandemic. Offline orientation was distinguished by the diversity and local characteristics of activities, providing diversified opportunities, each with its own local features, for face-to-face communication between new and old alumni. In Cambridge, alumni enjoyed the natural scenery of the Botanical Garden while sharing their thoughts. In Oxford, alumni shared their campus experience through a carefree tea party, wonderful board games and the evening chorus of "Chengdu" (the Tsinghua version). On the outskirts of London, alumni teamed up to shoot paintballs in various terrains simulating military confrontation, and cultivated friendship amidst "bullet storms". New and old Tsinghua alumni in a foreign country helped each other as a cohesive group upholding campus fraternity.
This series of orientation activities drew extensive attention and participation from alumni, with more than 130 participants. In the offline activities, old and new alumni strictly followed the pandemic prevention regulations, all going through nucleic acid testing in advance. The gatherings were joyful and cordial, moving and memorable.
UKTA Online Orientation Activities
On October 24th, the UK Tsinghua Association held an online orientation meeting. Gao Yuan, UKTA secretary general, delivered an opening address of the meeting, welcoming Tsinghua alumni who had just arrived in the UK. The Alumni Association invited senior alumni directors in the UK to share their thoughts and acquaint new alumni with the study and life styles in the UK. Director Wei Minhui introduced the basic information about Tsinghua alumni in the UK and UKTA activities. Director Wang Wenyu introduced the lifestyle under the normal of the COVID-19 pandemic from three perspectives, vaccine, testing and personal protection. Director Li Xue shared her valuable experience on how to live gracefully in Britain from four aspects: clothing, food, housing and transportation. Director Tang Yansong compared different research experiences in Tsinghua and Oxford, and shared his experiences in scientific research. Director Li Li shared his experience and thoughts about job hunting in the UK from aspects of working style, job hunting preparation and alumni resources.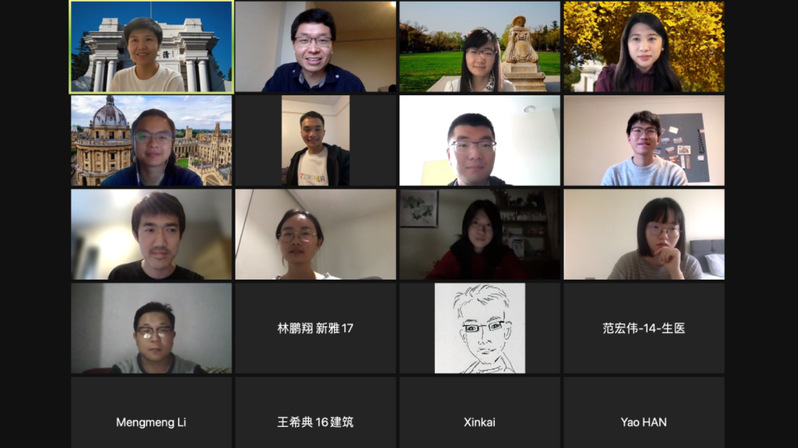 During the Q&A session, alumni have a happy online exchange.
Offline Orientation Activities in Three Venues
The First Stop of Offline Orientation: Cambridge
On October 9th, more than 20 old and new alumni assembled in the Cambridge Botanical Garden to compare notes while enjoying the beautiful scenery. The Cambridge Botanical Garden is a great place for sightseeing. In the western garden, gardening techniques have been employed to configure all kinds of plants into beautiful landscape, while in the eastern garden, ecological approaches have been adopted to use plants for landscaping, reflecting the interaction among plants. The ruffling trees and colorful leaves presented uniquely splendid autumn sceneries. After touring the botanical garden, alumni gathered in an outdoor coffee shop to have cordial exchange and take pictures as souvenirs. In the evening, the alumni gathered in a Chinese restaurant to have Cantonese refreshments and warm discussions.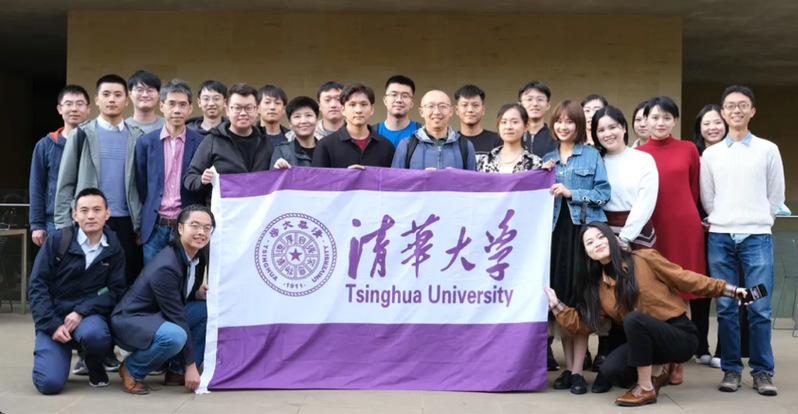 New and old alumni gathered together in Cambridge (Photo: Wang Xiaotian)
The Second Stop of Offline Orientation Activities: Oxford
On October 23rd, more than 40 alumni gathered at Wolfson College, Oxford University. They held a tea party and sang the song "Chengdu" (the Tsinghua version) together to share their reminiscence of their alma mater. The lively self-introduction session enhanced alumni's mutual understanding. Then, by grouping randomly, by specialties and interests, the alumni flexibly used the three activity rooms upstairs and downstairs to have carefree exchange of views and play boardgames. During the event, the UKTA prepared diverse snacks, drinks and take-out dinners for the alumni, who spent a relaxed and happy afternoon. After nightfall, some alumni walked to the home of He Binglun, an alumnus of both Tsinghua University in Beijing and Tsinghua University in Hsinchu, Taiwan. Accompanied by candlelight and guitar, the alumni across the strait sang "Chengdu" (the Tsinghua version), as if they were taking a walk along a path on the Tsinghua campus, feeling cozy and inspired.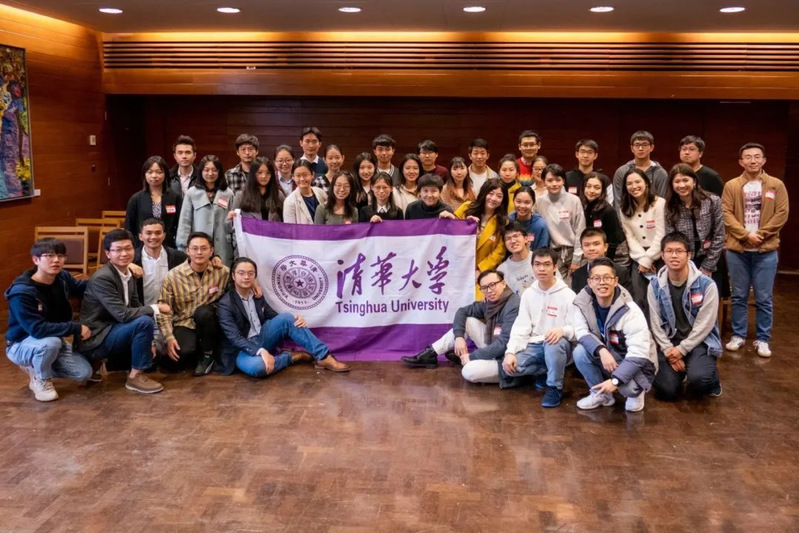 New and old alumni gathered together in Oxford (Photo: Wei Minhui)
The Third Stop of Offline Orientation Activities: London
On November 13th, at a paintball shooting ground outside London, more than 30 old and new Tsinghua alumni simulated military confrontation to build friendship. Everyone was fully armed with camouflage uniforms and helmets, holding paintball guns, and started a harmless yet scaring shooting battle. In order to win the competition, each group employed various tactics, and engaged in a contest of wisdom and courage, creating a warm and intense atmosphere. In the multi-terrain grouping fast fight, the alumni thrilled through every moment, developing more understanding and respect for the soldiers who really defend the country. In the evening, the alumni went back to Chinatown in London, where they had a big dinner together. Gathering around four tables, they had a happy time chatting and laughing.
New and old London alumni took a group photo at the paintball shooting event (Photo: Yin Lulu)
In a series of online and offline orientation activities, Gao Yuan, secretary general of the UKTA, expressed sincere welcome to everyone, introduced the mission, present situation and main activities of the alumni association, and tried to recruit new members for the new council. He was very pleased to see more than 20 new directors join the executive team of the all-UK Alumni Association through new alumni orientation, strengthening the team serving alumni and injecting fresh energy into the alumni association.
The colorful orientation activities provided convenience and conditions for alumni to get together. Newly arriving alumni in the UK shared their joy and expectation, while elder alumni who had lived in the UK for a long time shared their experiences and insights of life in the UK. It is expected that with the joint efforts of all the new and old directors, the UKTA will give Tsinghua alumni abroad a sense of belonging in a foreign land by offering more interesting activities. The Tsinghua Campus is forever our home!